Palmetto Soft Leaf Buffalo Grass is The #1 Selling Brand of Buffalo Grass in the World.
Palmetto has a very soft leaf
excellent shade tolerance of up to 70%
great at out-competing those pesky weeds
low thatch
less mowing
low allergenic
pest and disease resistant
self repairing
outstanding Winter colour.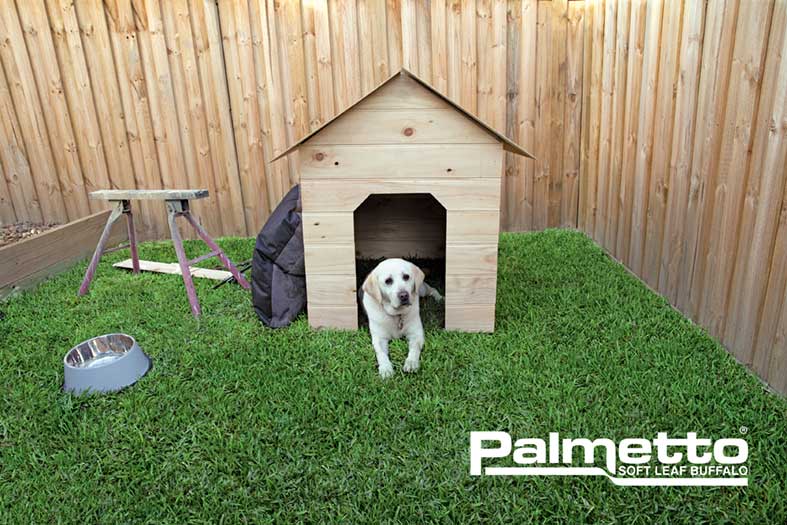 Most people want a lawn that is easy to maintain and looks great all year round. Palmetto has a very soft leaf which is perfect for the kids to play on.
It has a good lateral growth across the ground which makes it a hard wearing variety although not as much as some other buffalos. It is perfect for your back yard but is also an ideal solution for commercial areas.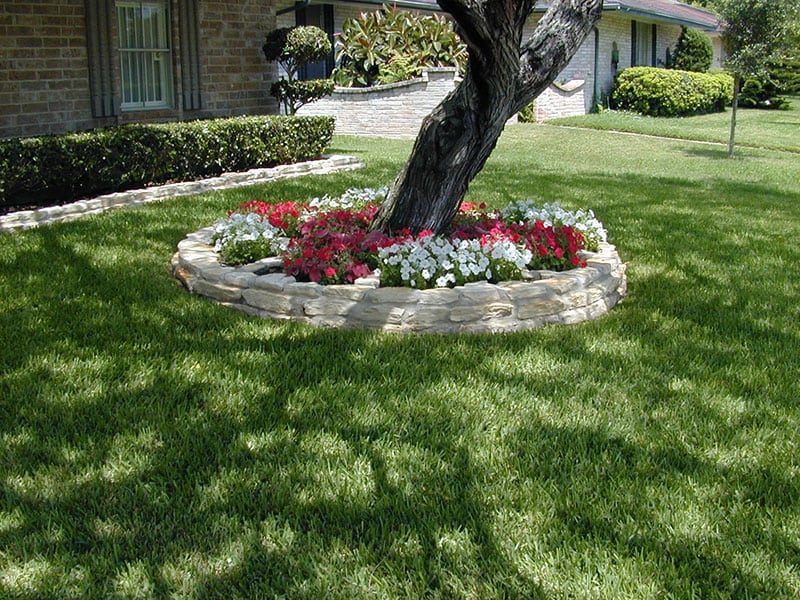 Palmetto's deep root system means that is has very good drought tolerance and water efficiency.
This makes Palmetto a great choice for large areas.
You are not going to get many weeds in a Palmetto lawn
Palmetto has a dense structure which enable it to effectively block out those annoying unwanted weeds. Compared to other buffalo grasses Palmetto continues to grow during the Winter months which means it maintains its weed resistance all year round.
No turf variety is completely weed resistant so we recommend you always get expert advice when you are treating any. Call our Lawn Experts today with any questions you may have.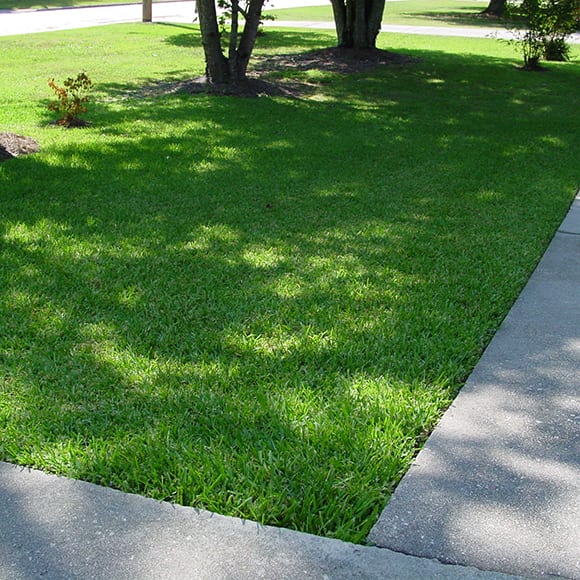 Palmetto has very good shade tolerance
Palmetto is a great performer in full sun but it is also very shade tolerant only requiring 2-4 hours of direct sunlight per day.
Palmetto has more active Winter growth it is much less likely to drop out during the cooler months.