Selecting The Right Turf For You
From shade tolerant to wear tolerant and low maintenance, there is no turf that is best for all situations, but Glenview Turf are here to help you choose the right turf.
Choosing Turf
Determining these factors will make the difference between having a successful lawn that you can be proud of, or just a grassed area that you have to mow:
Soil type and consistency — If the soil is poor and compacted, no turf will thrive. Do you have adequate soil and are all drainage problems, if any, rectified?
Climate — certain grasses can lose their colour in the winter months if exposed to extreme cold temperatures. If appearance is important, choose a hardier turf.
Wear and tear — what type and amount of traffic will your lawn see?
The amount of sun that your lawn will receive — how much sunlight is available where you wish to lay the turf? This will have a huge bearing on your choice, as some turf varieties need more sunlight than others.
Personal Consultation
For these as well as many other reasons, it is always our first suggestion that we provide obligation free assistance in this process by having one of our Glenview Turf project consultants, with many years of experience in the field, come and visit your property. This will allow you to walk them through what you have in mind for your lawn, so they can provide you with the solution that considers the many variables specific to your location.
Our Turf Varieties
Finding the best lawn for your environment and intended use is important. The table below provides an overview of the turf types grown and recommended by Glenview Turf and their characteristics in consideration of some of the more common questions asked by our customers.
These turf varieties include:
Augusta Zoysia
Empire Zoysia
Jari Blu Zoysia
Nara Native Zoysia
Prestige Darkest Green Buffalo
Palmetto Buffalo
Sapphire Buffalo
Sir Walter Buffalo
Oz Tuff Native Sports Grass
Wintergreen Couch.
For more detailed information, please don't hesitate to contact Glenview Turf and discuss your needs with one of our caring turf consultants. They'll assess your environment to ensure that you get the best lawn for your individual needs and circumstances.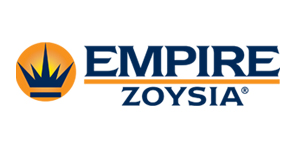 | | | | | |
| --- | --- | --- | --- | --- |
| | EMPIRE ZOYSIA | SIR WALTER BUFFALO | WINTERGREEN COUCH | OZ TUFF SPORTS TURF |
| | CLICK FOR INFO | CLICK FOR INFO | CLICK FOR INFO | CLICK FOR INFO |
| PRICE | $13.50 | $12.75 | $6.95 | $8.95 |
| IDEAL FOR | DOMESTIC, COMMERCIAL, PUBLIC | DOMESTIC, COMMERCIAL, PUBLIC | DOMESTIC, COMMERCIAL, PUBLIC | DOMESTIC, COMMERCIAL, PUBLIC |
| SHADE TOLERANCE | 40-50% | 60-70% | 20-30% | 20-40% |
| WATER USAGE | LOW | LOW | MODERATE | LOW |
| DROUGHT TOLERANCE | EXCELLENT | EXCELLENT | EXCELLENT | EXCELLENT |
| FERTILISER REQUIREMENTS | MINIMUM OF 2 APPLICATIONS PER YEAR (AUTUMN AND SPRING) | MINIMUM OF 2 APPLICATIONS PER YEAR (AUTUMN AND SPRING) | MINIMUM OF 4 APPLICATIONS PER YEAR (SUMMER, AUTUMN, WINTER AND SPRING) | MINIMUM OF 2 APPLICATIONS PER YEAR (AUTUMN AND SPRING) |
| HEAT TOLERANCE | EXCELLENT | EXCELLENT | EXCELLENT | EXCELLENT |
| WEARABILITY | EXCELLENT | EXCELLENT | EXCELLENT | EXCELLENT |
| RECOMMENDED MOWING HEIGHT | 25-40mm IN SUN 40-50mm IN SHADE | 35-40mm IN SUN 40-50mm IN SHADE | 25mm-40mm IN SUN 40mm-50mm IN SHADE | 25mm-40mm IN SUN 40mm-50mm IN SHADE |
| LEAF WIDTH | 5-7mm | 8-9mm | 2-3mm | 2mm |
| FROST TOLERANCE | EXCELLENT | EXCELLENT | MODERATE | EXCELLENT |
| GROWTH RATE | SLOW | MODERATE-FAST | MODERATE-FAST | SLOW |
| SALT TOLERANCE | EXCELLENT | GOOD | AVERAGE | EXCELLENT |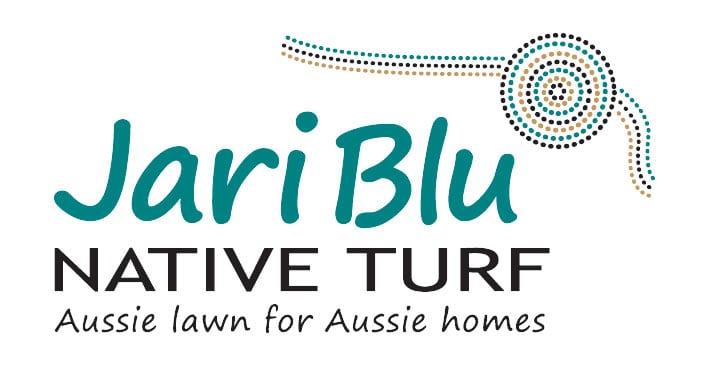 | | | | | |
| --- | --- | --- | --- | --- |
| | AUGUSTA ZOYSIA | JARI BLU NATIVE | PALMETTO | SAPPHIRE |
| | CLICK FOR INFO | CLICK FOR INFO | CLICK FOR INFO | CLICK FOR INFO |
| PRICE | $22.00 | $15.00 | $12.65 | $12.65 |
| IDEAL FOR | DOMESTIC, COMMERCIAL, PUBLIC | DOMESTIC, COMMERCIAL, PUBLIC | DOMESTIC, COMMERCIAL, PUBLIC | DOMESTIC, COMMERCIAL, PUBLIC |
| SHADE TOLERANCE | 75%+ | 40-50% | 60-70% | 60-70% |
| WATER USAGE | LOW | LOW | LOW | LOW |
| DROUGHT TOLERANCE | EXCELLENT | EXCELLENT | EXCELLENT | EXCELLENT |
| FERTILISER REQUIREMENTS | MINIMUM OF 2 APPLICATIONS PER YEAR (AUTUMN AND SPRING) | MINIMUM OF 2 APPLICATIONS PER YEAR (AUTUMN AND SPRING) | MINIMUM OF 2 APPLICATIONS PER YEAR (AUTUMN AND SPRING) | MINIMUM OF 2 APPLICATIONS PER YEAR (AUTUMN AND SPRING) |
| HEAT TOLERANCE | EXCELLENT | EXCELLENT | EXCELLENT | EXCELLENT |
| WEARABILITY | EXCELLENT | EXCELLENT | EXCELLENT | EXCELLENT |
| RECOMMENDED MOWING HEIGHT | 25mm-40mm IN SUN 40mm-50mm IN SHADE | 25mm-40mm IN SUN 40mm-50mm IN SHADE | 35-40mm IN SUN 40-50mm IN SHADE | 35-40mm IN SUN 40-50mm IN SHADE |
| LEAF WIDTH | 1-2mm | 5-7mm | 8-9mm | 5-7mm |
| FROST TOLERANCE | EXCELLENT | EXCELLENT | EXCELLENT | EXCELLENT |
| GROWTH RATE | SLOW | SLOW | MODERATE-FAST | MODERATE-FAST |
| SALT TOLERANCE | EXCELLENT | EXCELLENT | GOOD | GOOD |