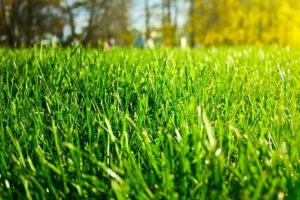 Sir Walter Turf is an all year round grass that looks great whilst costing you less time. Without a doubt Sir Walter soft leaf buffalo lawn has proven to be the best performing lawn turf for our harsh weather conditions, with over 50 million metres sold to more than 450,000 Aussie homes since it was first introduced in 1997. Sir Walter turf is Australia's number 1 buffalo lawn, so we've compiled a post of the top things you need to know about Sir Walter turf.
Why Choose Sir Walter Turf?
Better Value Grass
Sir Walter Buffalo Grass is a much cheaper landscaping feature than gardens and pavers, thanks to its superior shade tolerance. It can be used in more places than other grass varieties, saving you money on other materials. It also bounces back strongly after the toughest droughts, unlike competitor lawns which frequently need replacement. Sir Walter grass can even save you money on your electricity bill, as its installation will help to keep your home cooler than other options.
Low Maintenance Lawn
Sir Walter Buffalo Grass looks good in full sun and shade with less water. As a creeping lawn, it only creeps over the surface, meaning it can be easily edged, unlike other creeping grasses that can travel underground and are hard to keep out of the garden. One of its main advantages is the lush, dense cover it produces, which reduces weed infestation, meaning less herbicide usage in necessary. Requiring little mowing and fertilising, self-repairing, soft to touch and low-allergy, Sir Walter has it all! No other lawn turf combines such a comprehensive range of attributes into one easy-to-care-for variety. 
Tolerant and Tough     
Sir Walter Buffalo Grass is known for being drought tolerant and tough, bouncing back after the toughest of droughts unlike competitor lawn varieties. Sir Walter rarely suffers severe fungus, reducing the need for using fungicides on your lawn. It's also tough against insect attacks, which significantly reduce the need for pesticides. Sir Walter lawns are an evergreen addition to your home and when properly maintained, they are tough enough to never need replacing.
Authentic
Sir Walter Premium Lawn Turf can only be grown and supplied by a select group of expert turf producers, each fully licensed and committed to delivering the best quality turf with customer service that is second to none. Authentic Sir Walter Premium Lawn Turf comes with a Certificate of Authenticity for peace of mind that you've received installation of a genuine Sir Walter turf product.
Sir Walter Turf Suppliers Sunshine Coast
Sir Walter Buffalo Lawn is therefore highly recommended for consideration when choosing a new buffalo lawn. Speak to the Sunshine Coast turf experts at Glenview Turf for more information about installing Sir Walter turf for your lawn or garden on the Sunshine Coast. Call or email us today for a quote or visit our website to find even more information about Sir Walter Turf.