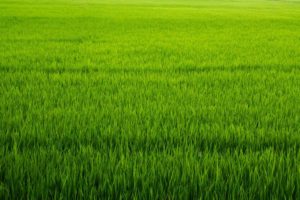 If you're in the market for some new turf, you can't do better than Wintergreen Couch Grass. It's got a gorgeous, rich and bright green colour and holds its own against the wear and tear of children and animals.
You can trust Glenview Turf in Sunshine Coast to supply you with the best of the best Wintergreen Couch Grass, as well as any turf supplies you might need. Not sure if it's the right one for your home? Keep reading to learn more about it.
The Best Couch Turf in the Sun
For an Australian environment, the Wintergreen is a go-to. If you're in Sunshine Coast, like we are, this is the perfect low cost grass for a sunny environment as it has good drought resistance and repairs quickly. In fact, this couch turf requires full sun to survive and will die off with more than three hours of shade. This variety of grass has a fine textured leaf, which means that it needs direct sunlight for most hours of the day. This will allow the small, individual leaves to be able to absorb the sunlight necessary for photosynthesis.
How to Best Mow wintergreen Couch Lawns
Because of the turf's fine leaf blade, the best lawn mower to use on it would be the cylinder mower. Especially when the lawn is at its healthiest, mowing it with a cylinder mower creates that flat "bowling green" finish that looks so lovely on home lawns.
A Strong and Resistant Lawn
This lawn can handle and stay strong against any effect that children playing or animals roaming might have on it. It grows so quickly, in fact nearly at twice the speed of other grasses, so you won't feel the need to sit on your porch and yell at kids or dogs to get off your lawn. Whatever gets torn up can easily be replaced.
Wintergreen is fairly tolerable to most diseases. In addition, it doesn't have many known or serious side effects to any commonly used herbicides, so spray the weeds away without worry.
Where to Best Implement wintergreen couch grass
The most ideal spots for this type of couch turf include:
Parks
Sports fields
Road verges
Footpaths
Dam walls
Residential yards
If you happen to live in an area that is affected by frost, your lawn will brown off, but as long as you apply fertilizer and water, it will recover in no time. 
If you feel that Wintergreen Couch Grass might be the right fit for your lawn or property, don't hesitate to contact Glenview Turf for more information. We sell a range of turf for all types of environments and requirements. One of our specialists will be available to answer your call and provide you with expert advice.